BRL Test, Inc.
Electronic Test Equipment
Below Budget - On Time - Above Expectations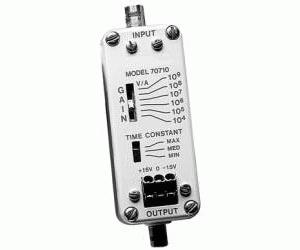 100.00kHz | Bandwidth
The 70710 is a low noise current-to-voltage amplifier, designed for photomultiplier tubes or photodiodes operating in the photovoltaic mode. One of...

Get Quote
More Info and Data
Your IP Address is: 54.235.55.253
Copyright © 2019
BRL Test
. All Rights Reserved.