BRL Test, Inc.
Electronic Test Equipment
Below Budget - On Time - Above Expectations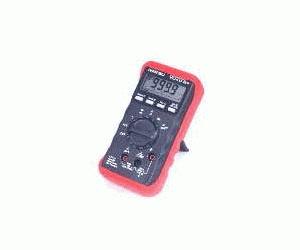 600.0V | Vdc High Range
The VOAC87 is a 4-digit handy digital multimeter with a full-scale count of 9,999. This compact multimeter has a variety of measurement modes,...

Get Quote
More Info and Data
Your IP Address is: 54.210.61.41
Copyright © 2019
BRL Test
. All Rights Reserved.