BRL Test, Inc.
Electronic Test Equipment
Below Budget - On Time - Above Expectations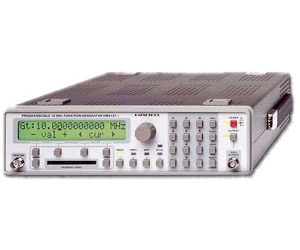 15.0MHz | Frequency Range Max.
Direct Digitally Synthesized Function Generator Frequency Range: 100µHz to 15 MHz 6 Standard Signal Forms and Arbitrary Mode n Memory Card for...
Your IP Address is: 52.206.226.77
Copyright © 2019
BRL Test
. All Rights Reserved.