BRL Test, Inc.
Electronic Test Equipment
Below Budget - On Time - Above Expectations
Testimonials
★★★★★

"Fantastic deal. The oscilloscope is in very good condition. Packed for shipment to survive anything"

Jeff

★★★★★

"Premium equipment. Excellent communication. Fast. Best value!"

Avi

★★★★★

"Practically in new condition"

Darcy

★★★★★

"There was a small issue; The people at BRL Test were 100% responsive and issue resolved. Thanks!"

Mike

★★★★★

"Best packing ever! I would let you ship one of my children!"

Todd

★★★★★

"Unit received in great shape. Passed Agilent calibration. Good job!!"

Lee

★★★★★

"In every aspect these guys are great!"

Sarah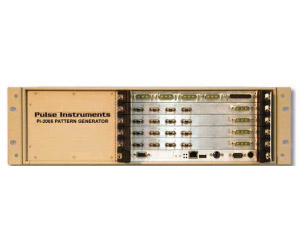 225.00Mbps | Max. Data Rate
Backward compatible with PI-5800 and PI-2000 225 MHz Clock Rate Multi-Level Looping Up To 64 Channels in 16 Channel Increments 64 K Memory Depth...
Your IP Address is: 54.86.132.30
Copyright © 2019
BRL Test
. All Rights Reserved.