BRL Test, Inc.
Electronic Test Equipment
Below Budget - On Time - Above Expectations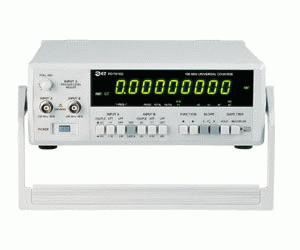 150.0MHz | Max. Freq.
0.1~100MHz, Universal function Frequency measuring range : 0.1Hz to 150MHz in A, B input Trigger level adjustment for input A Separate and common...

Get Quote
More Info and Data
Your IP Address is: 54.210.61.41
Copyright © 2019
BRL Test
. All Rights Reserved.