BRL Test, Inc.
Electronic Test Equipment
Below Budget - On Time - Above Expectations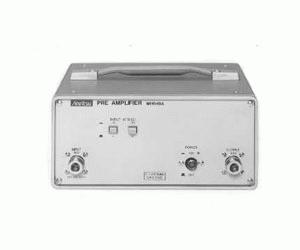 1.2GHz | High end frequency limit
The Anritsu MH648A is a pre-amplifier for improving sensitivity in spectrum analyzers, field strength meters, and frequency counters.
Your IP Address is: 107.23.176.162
Copyright © 2019
BRL Test
. All Rights Reserved.